Let your dog rock
this nice leash
Are you trying to find a fashionable leash for your dog? The "Dolce Rose" Dog Fabric Leash gives your dog a distinctive fashion style that makes them stand out from other dogs in the neighborhood. Simply put, it is everything you could ever desire in a leash, plus perhaps a few extras.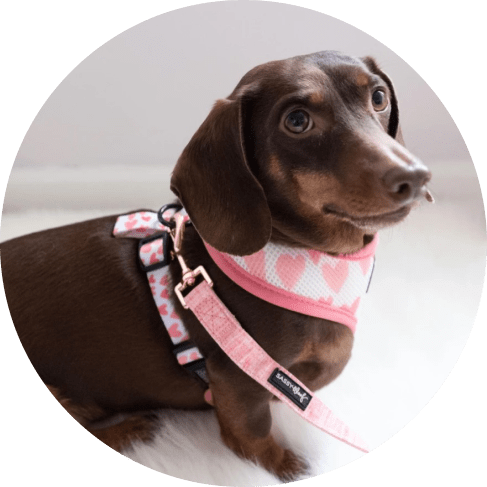 Sturdiness, Adaptability, and Beauty.
The ideal leash for the majority of dogs and their owners
For Security and Comfort
Keep your dog looking their best while out and about, in the car, or strolling around the park!
A necessary item for each dog's outfit
In addition to being a very practical tool, this is also a distinctive accessory that will make your dog stand out from the crowd.
Sturdy and cozy to hold
It's crucial to have a sturdy leash when walking your dog. At the base of the handle, there is a strong D-ring that can be used to hang garbage bags, keys, etc.
Size details and maintenance advice
This leash is 60″ long and 0.8″ wide. Avoid putting the leash in water. Only use water and soap to spot-clean for the best results.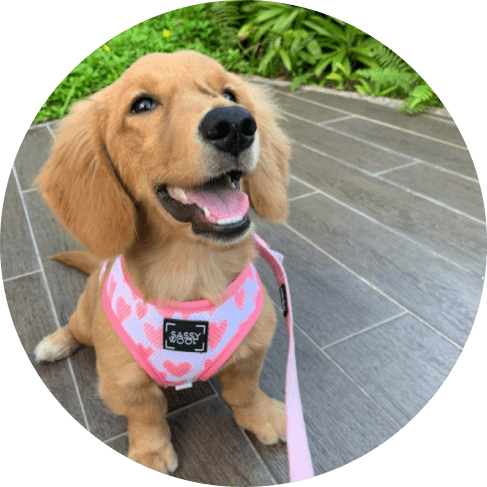 There is a lot more a leash can do
Dog leashes are an indication of our relationship with our pets on the outside. This one is made to honor and improve the adventures we do together, from the hardware to the webbing patterns.
About SASSY WOOF's dolce rose dog fabric leash
Modern. Classy. Affordable.
Our two dachshunds, Maya The Dox and Winston The Dox, are sassy and spunky, so we created Sassy Woof to provide dog gear that helps your furry child feel comfortable and suitable for daily usage. Our designs are the ultimate product of countless hours of thoughtful consideration, exacting craft, and attention to detail. Every season, we concentrate on creating new products and accessories to maintain your dog's outfit as fashionable as yours without going over budget. We consider our clients to be members of our family and enjoy engaging with all of you!
Small business Sassy Woof is proudly situated in the suburbs of Washington, D.C. Because no animal should ever experience suffering, we donate a portion of our profits to animal welfare organizations.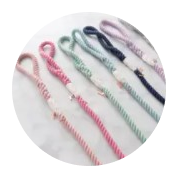 Designed In
Sterling, Virginia