Are you a cat or dog lover?
This reversible bed will suit your little friend regardless of meows or barks
Elegant simplicity is the key to this reversible dog and cat bed. The modern design announces its sophistication with understatement. No need for loud declarations of importance. The micro plush fabric envelops your dog or cat in comfort. The reversible material allows you flexibility with general cleaning and upkeep.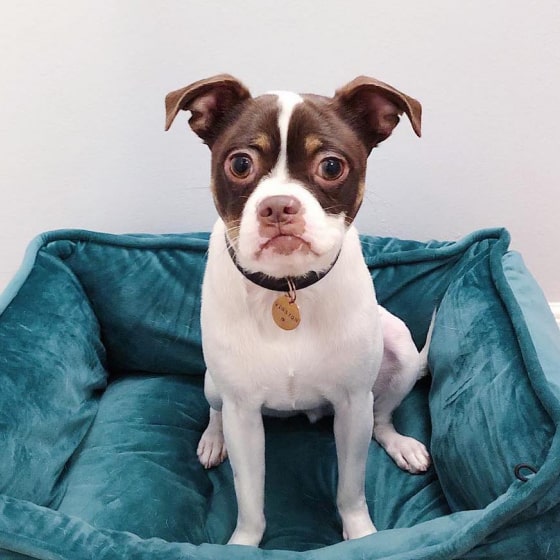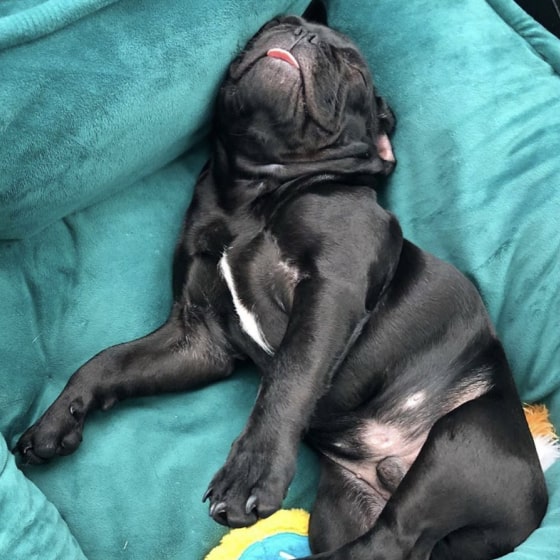 About this reversible bed
This dog or cat bed will go with any home color and décor scheme. Simple, clean, and an ideal den for your dog or cat. Give your dog or cat the gift of modern elegance and sophistication.
Soft and cuddly fabric material
Simple and clean look
The sophisticated look goes well with home decor
Filled with natural poly fiber
Interior measurements – 16" x 13"
Exterior measurements – 22" x 18"
Approximate sizes
Ideal for extra small dogs
Dogs that weigh 1-10 lbs with the approximate size of 10" L x 8" W perfectly fit in this reversible bed. Dog breeds that fit: papillon, Yorkshire terrier, Japanese chin, chihuahua, Pomeranian, Maltese.
Great for small dogs
Dogs that weigh 11-25 lbs with an approximate size of 14" L x 12" W also have the perfect size for this reversible bed. Dog breeds that fit: dachshund, pug, Boston terrier, French bulldog, Shih Tzu, Bichon Frise, Brussels griffon.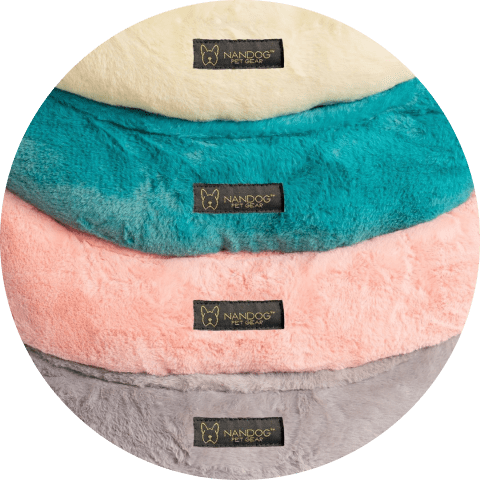 Change the life of your pets for the better!
Make your little furry friend feel right at home with this unbelievably comfortable bed. Completely reversible utilizing both fabrics. Durability tear strength with double stitching.
Advice for better use
Please remove all labels and all tags from the bed before giving it to your pet. This way, they will be able to feel the highest level of comfort.
About Nandog Pet Gear
After recognizing the limited options available to price-conscious dog owners for products that were not only affordable, but stylish and durable as well, Nando Vergara set out to create a specialty line of supplies and accessories that catered to the trendy dog-enthusiasts on a budget.
With the help of partner Mitch Klapow, the two put their creative minds together and developed a brand geared to dog owners with a passion for fashion. With a combined 20 years of experience in the pet industry, these guys know what they're doing. Fueled by their passion, the two brought their vision to life, launching Nandog Pet Gear in 2010. What began as a dream has flourished into a successful brand that is now featured in boutique specialty shops and large retailers across the United States.
Nandog Pet Gear carries a variety of products including retractable leashes, toys, grooming essentials, travel accessories, and home décor, all boasting a high-end look without the designer price tag.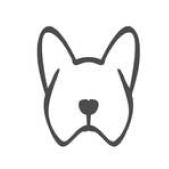 Designed In
Los Angeles, California