More excitement, more simplicity
For you and your lovely doggie
Playing fetch is fun, no doubt. But it can get so exhausting for the owner! Dogs seem to have an endless amount of energy in them. But people aren't always like that! And throwing sometimes might be difficult or not good for the owner. This device is just for those cases!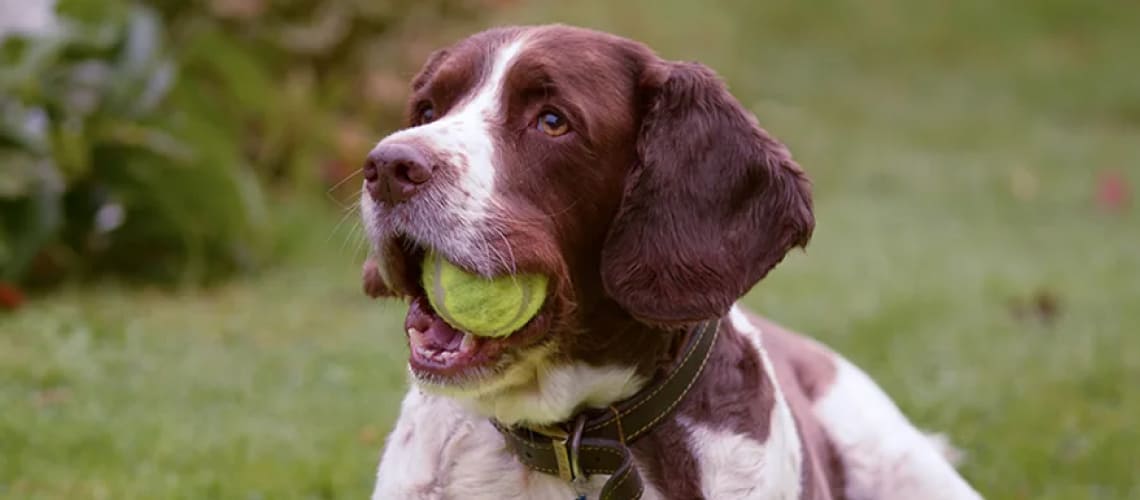 Let yourself relax a bit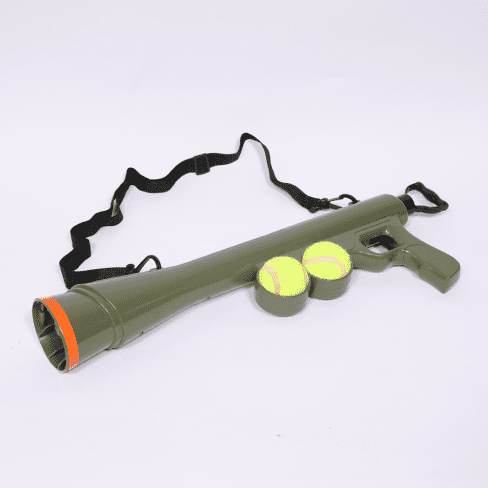 Magical ball gun for fetching
This device is made for this game. Put the ball in the muzzle, pull the back part, and pull the trigger to make the ball fly. It's so simple to use and so fun! Your dog will LOVE it!
Adjustable and comfortable
The ball launcher is not very small: 15.35×5.55×10.03 inches, but it sure is mighty! The 59 inches long strap is simple to adjust. Find the best position or take the strap off!
The ultimate toy
Just use this tennis ball gun, and your shoulders, as well as your dog, will thank you! The ball flies much further, compared to when people throw it by themselves. It's a definite win-win for the owner and the pet. Literally unbreakable (it doesn't have any parts that break easily, and the construction is simple), it'll bring joy to you and your dog for a long time.