One shrill scream.
One surprising toy.
"Kiikk kuuuuuuu!" It's a scream that can be heard around the world. And it's a toy that will bring laughter, shock, and surprise to everyone in your family — parents to siblings and even pets — will get a laughin' kick (or scare) out of this Hot-Sell Screaming Chicken.
A history
of statement-making
The chicken was always loud in its own way
Rumored to have originated from a Swedish clown in the 1900s to mock the gluttony of the upper class, prop chickens have always been used to attract the masses and make a statement. In fact, fake chickens were also said to have been used during the French Revolution as a sign of good luck. But back then, these chickens didn't make any noise.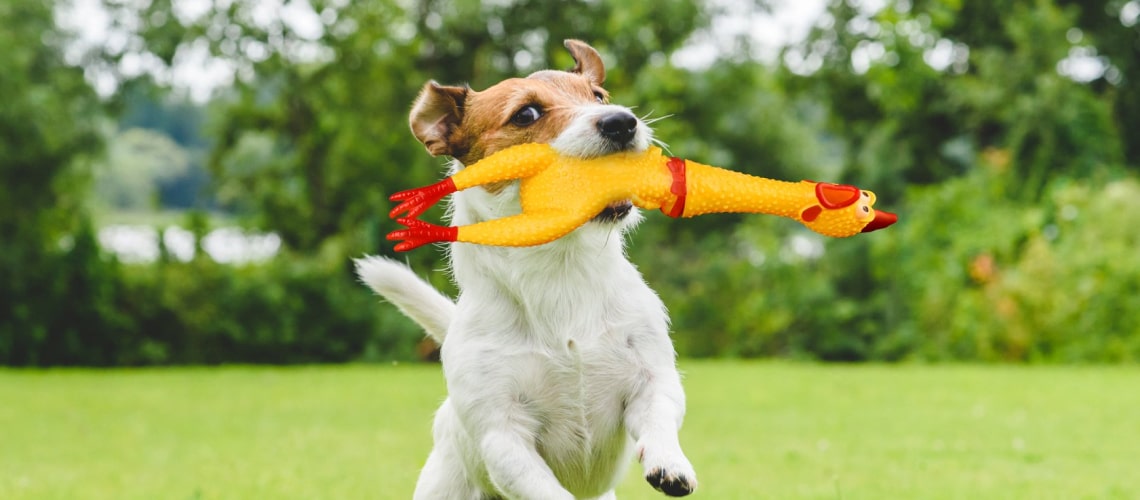 A gag gift and toy today
Make a statement today– a loud one — with our Hot-Sell Screaming Chicken. Squeeze it to scream and attract customers at an outdoor fair, garage sale, or use it as a revenge prank on a sloppy roommate or annoying neighbor.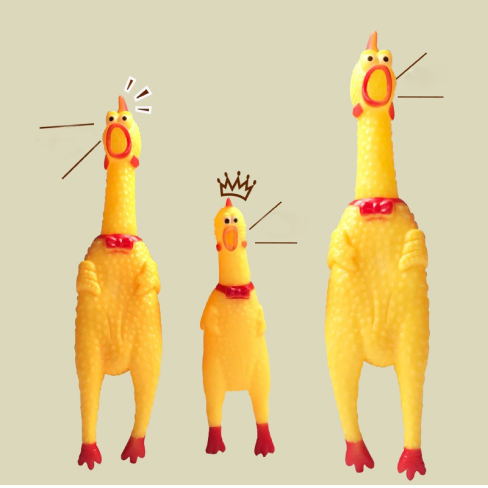 Small, safe, and lots of fun
Made of 100% non-toxic rubber, our chicken measures 11 in (31cm) in length, our loud, fussy toy can go with you from parties to concerts and so much more for a screamin'-good time.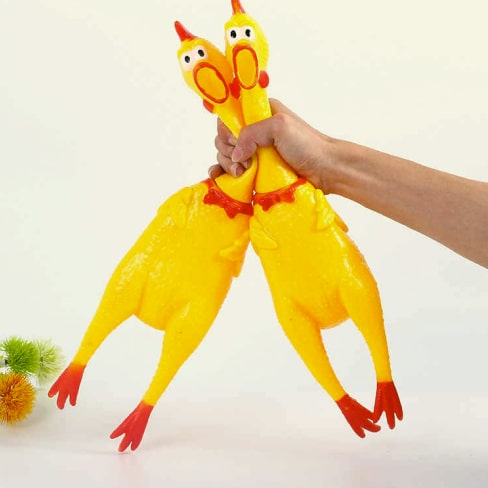 Great for anyone
Gift the gift of an unexpected scream at an office white elephant gift exchange, present it to a friend with a bustling farm (the scream can help round up cattle), or give it to someone who owns a vendor-cart food business. There's so many uses and ways to have fun with our Hot-Sell Screaming Chicken.