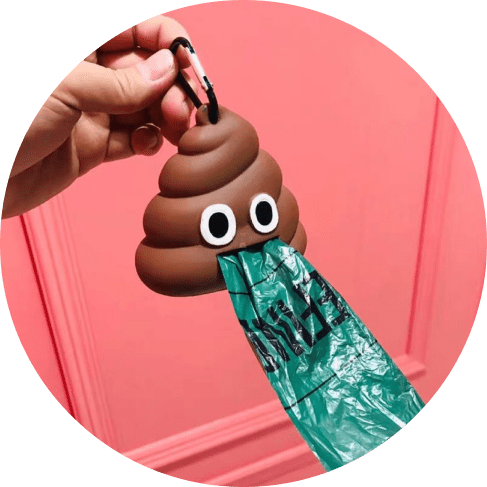 Eco-friendly portable poop bag storage
A must-have accessory for dog walks
Have your waste bags always by your side neatly tucked away in this convenient storage bag in the form of a poop emoji, a cute little take on a modern solution.
Storage bag specifications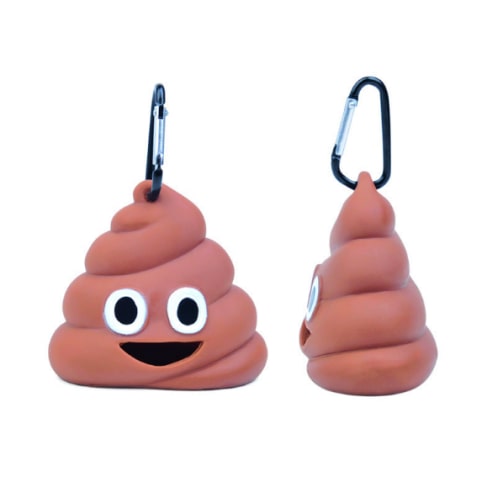 Measurement information
Material: silicone. Measures approximately 3.14" x 3.54". Weighs: 1.6 ounces. Includes a metal clip-on that can be easily attached to any leash.
Be ready to clean up any time
Like to walk with your dog but absolutely hate it when you run out of poop bags to clean up the mess? With this great storage bag, you will never be caught off guard on your dog walks.
Easy cleaning after your favorite pal
Don't let anything ruin your quality time with your dog, especially the clean-up process. With this convenient poop storage bag, you will have the dispenser bags always by your side. It has a cute poop emoji design and adds some fun and amusement to your look.