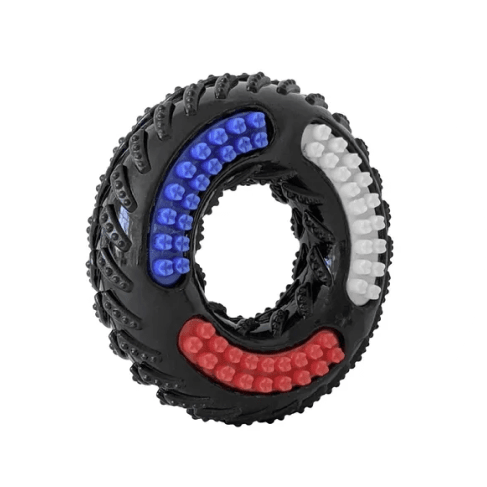 A fun toy for your fluffy friends
Made from TPR, this multi-textured tire toy is fun and great for non-aggressive chewers. The tire has a softer side – making it perfect for dogs with a delicate bite.
Dog chew toy details and specifications
This perfect chew toy is best for puppies and smaller dogs
For delicate chewers
The tire of fun chew toy is made for non-aggressive chewers and dogs that have a delicate bite.
Relieves from anxiety
It also helps relax and relieve any anxiety they may have by massaging the gums.
Takes care of your dog's health
The nubs and grooves not only massage your dog's gums, but boost dental health with its unique 3D granular texture to scrape away tartar.
Hours of fun!
Let your dog in on hours and hours of nonstop fun! With its unique design, you won't be able to separate your dog from this toy!
The perfect toy for a game of fetch!
Share some quality time with your fluffy little buddy and play a little game of fetch. Not only will you have some fun playing with your dog but also create an everlasting bond.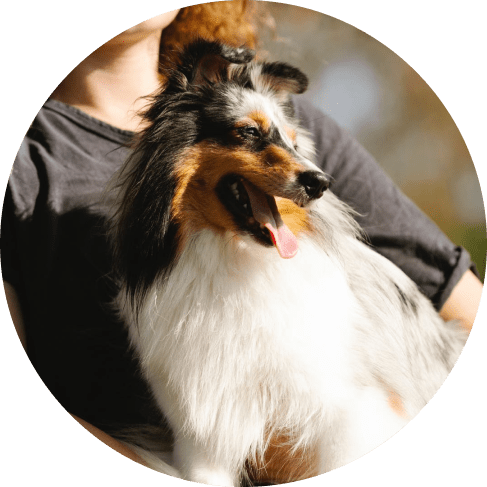 About Jojo Modern Pets
Jojo Modern Pets started with the idea that people want beautifully designed pet products that match their home.
JoJo Modern Pets has great offerings for small boutiques and regional pet chains. We provide the basics with a unique twist and something people can't find other places. We can pre-ticket some items with your brand or help you source products you know your customers will love.
JMP is stocked with domestic inventory at our warehouse in Illinois. We work with customers to do it "their way." Case packs, moqs and pricing that makes sense for independent stores. At JoJo Modern Pets we pride ourselves on making our customers more money.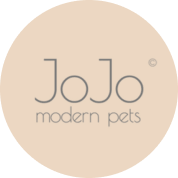 Designed In
Oswego, Illinois