Keep your home organized with no efforts
You are probably already more than well aware of how important it is to have the pet toy storage in the home to keep all of your pet's toys in one place. Perfect for pet lovers, the Capri Blue Pet Toy Storage is a splendid storage solution that blends seamlessly with any style of decor. It has more than enough space to handle all of your pet's toys.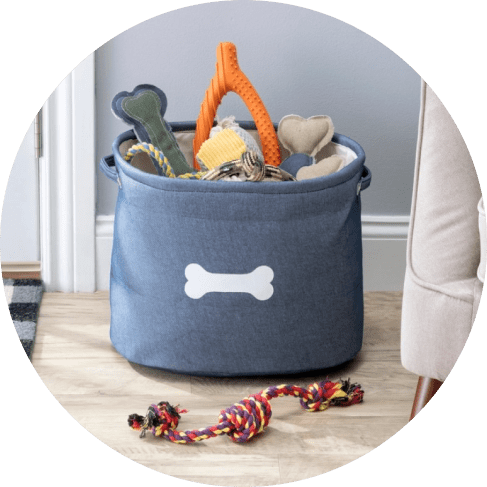 The storage solution you'll love
It's a fun way to organize and store toys
100% organic cotton
Made from durable, sustainable and FDA-approved 100% organic cotton, with a protective inner lining, it is naturally non-toxic.
Sizing information
Fully expanded, this amazing toy storage measures approximately 12 inches in length, 16 inches in width, and 12 inches in height.
Collapsible and compact
The soft-sided design quickly collapses for storage. This basket features sturdy cotton rope handles for portability.
Perfect for holding pet's toys
Trendy, neutral design with bone emblem detail matches most decor styles. It also can be used to store throw pillows, blankets, and towels.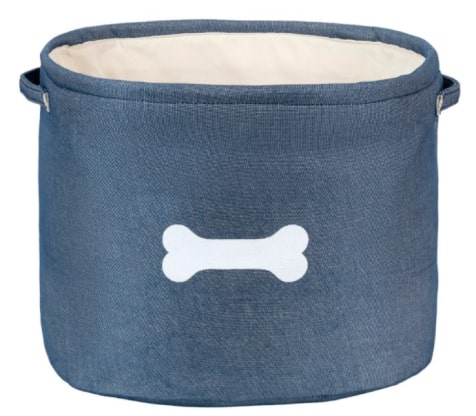 The spacious interior and chic design
This toy storage is ideal for holding more than just pet's playthings: use it to store throw pillows, blankets, or even towels. To keep your storage as good as new, simply hand wash it and let air-dry.
About Park Life Designs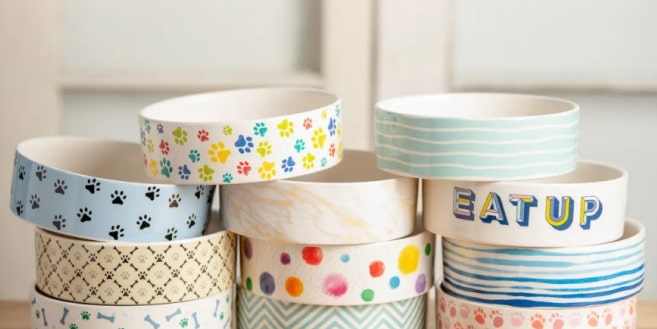 Founded in New York City by a team of innovative animal lovers frustrated with the lack of affordable, fashion-focused pet choices in the market we decided to shake things up in our own fun and vibrant way!
Park Life Designs was created for stylish and fashionable pet lovers who love to express themselves with their furry ones. Animal lovers who want chic, fun and playful designs that love giving their pets a little extra flair!
Park Life Designs believes every pet deserves decor reflective of their unique personality.
Bring Style To Your Pets Life!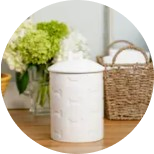 Designed In
New York, New York