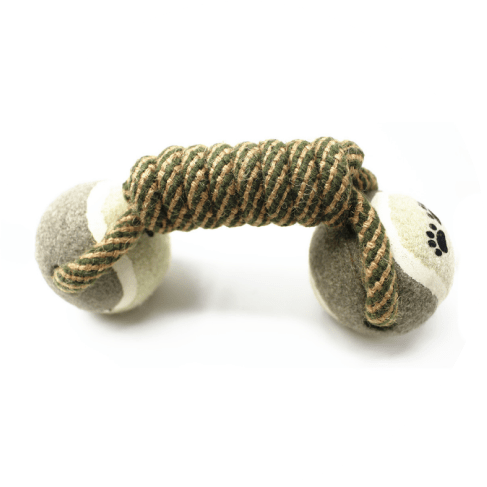 Rope chew toy
Make your dog a new present!
Looking for a new toy for your furry friend? Well, look no further than this lovely rope chew toy! Once your dog gets his teeth on this toy, you won't get it out of his mouth!
Dog toy specifications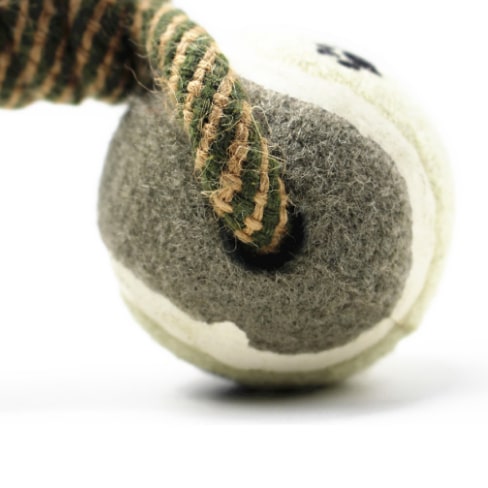 Great dog-friendly design
This is one high-quality dog toy that has an irresistible design. WIth two tennis balls hanging on each end of the rope, your best pal will be able to have hours and hours of active fun!
Measurements
This rope dog toy comes at an approximate size of 8.7 inches and weighs about 7 ounces.
Hours and hours of fun!
No matter if your dog likes to play outside or inside, this chew toy is great for both occasions. Bring it along for your dog walks, and make them that much exciting for your furry pal. Or get it as a toy for inside play, so your dog will get busy tearing it apart instead of other, more valuable things. Either way, it's a durable, greatly designed toy with the help of which your dog can enjoy much more fun activities.