Convenient H2O to go
Are you visiting the highlands or a canyon for a walk with your dog or cat? Make sure your pet has access to his or her own water because maintaining proper hydration is essential, hence the need for the best portable dog water bottle.
But in order to ensure that your dog drinks properly without choking or coughing, you'll need to pour out water if you don't have a particular bottle or dish for them, and that's why the portable pet water bottle comes in handy.
The Portable Pet Water Bottle, a lightweight, user-friendly container that can store up to 18.6 fluid
ounces of water
for your
dog
or
cat
, is now available.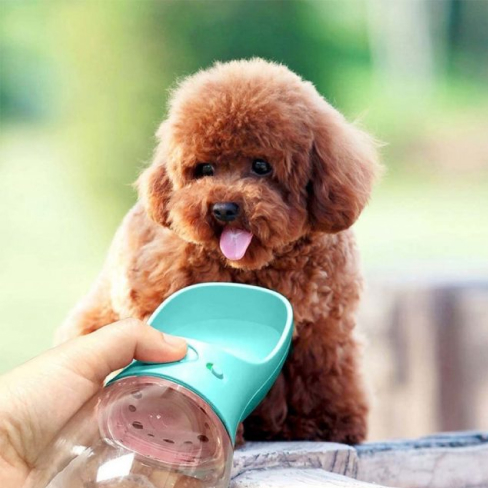 Controlled button-release
A press-and-hold button smartly dispenses water into the feeder spoon for on-demand hydration, whether lying out at the beach or hiking up in the hills.
The feeder spoon has a silica-gel ring that stops water from leaking, and the spout has a water-reserve suction that draws extra water back into the bottle to prevent waste or drips and spills (just hold the dispenser button-down and tilt the water back toward the bottle spout).
A lock button is also there to stop water from being accidentally dispensed from the portable pet water bottle.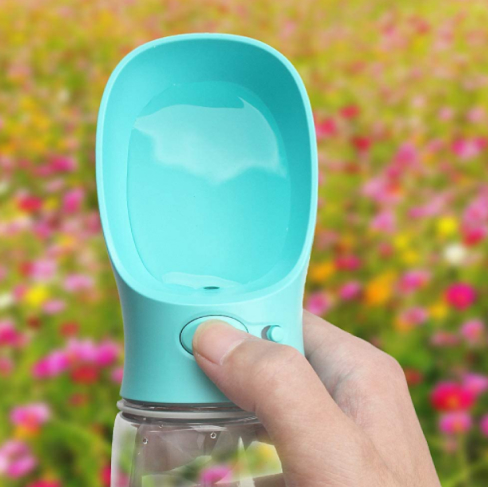 Portable Pet Water Bottle is built to last
Our portable pet water bottle is made of lead-free, BPA-free, safe, and long-lasting ABS plastic and polycarbonate. The bottle and feeder spoon clean up simply with just liquid detergent and water and are made of materials that are all safe and non-toxic for your pet to drink from.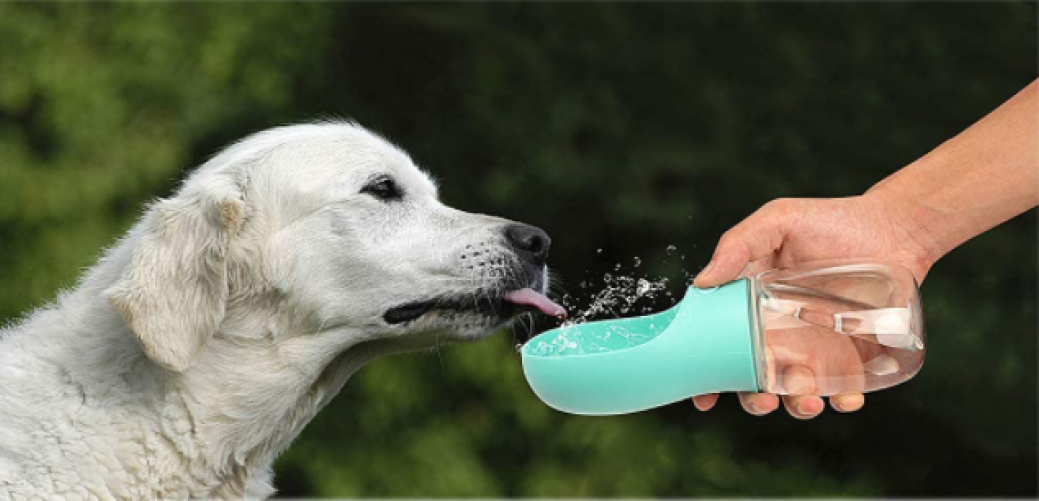 You can take the portable pet water bottle with you anywhere
Our bottle is small, measuring only 10 x 2.7 inches (L x W), and it easily fits into a backpack or pouch for your family's trips. . Our bottle comes in a bright, eye-catching aquamarine green.