The bullfrog treat dispenser is designed to withstand the abuse of most "power chewer" dogs. Veterinarian approved, so you can rest easy while your dog chews on this toy.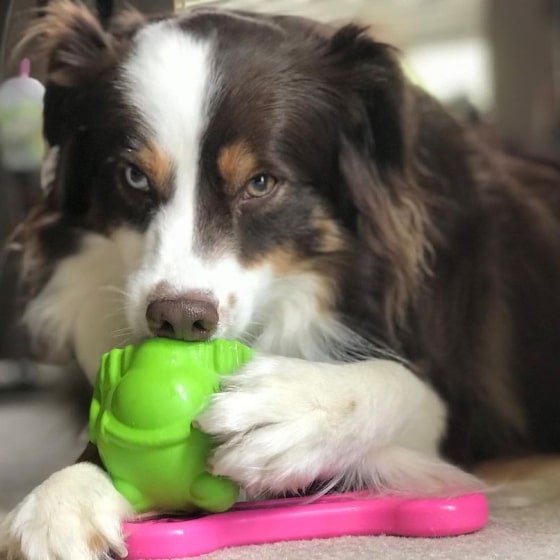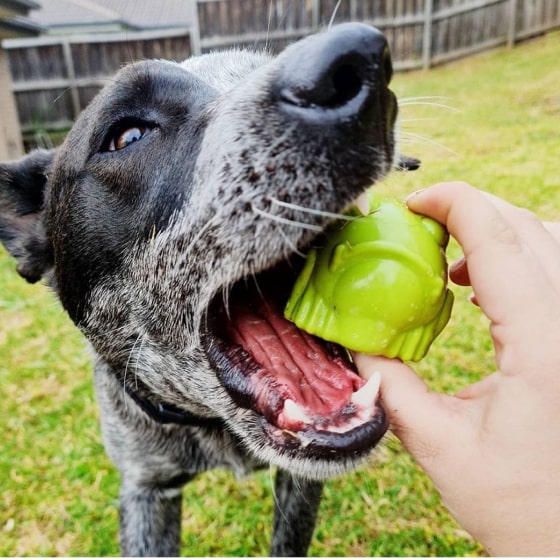 Bullfrog rubber chew toy specifications
A chew toy and a treat dispenser
Treat dispenser
Help your dog fight boredom by filling the bullfrog with kibble and dog treats. The toothed opening helps retain treats, creating a greater challenge for your dog to get at the goodies inside.
Slow feeder
If your dog is a "speed eater", serve your dog's meals inside this toy. It will slow down eating and keep your dog stimulated and entertained.
Animal and planet friendly
Material is FDA compliant, non-toxic and biodegradable. It is sustainably harvested, helping us reduce our carbon footprint.
Made in the USA
Proudly keeping jobs in America! Designed and manufactured in the USA!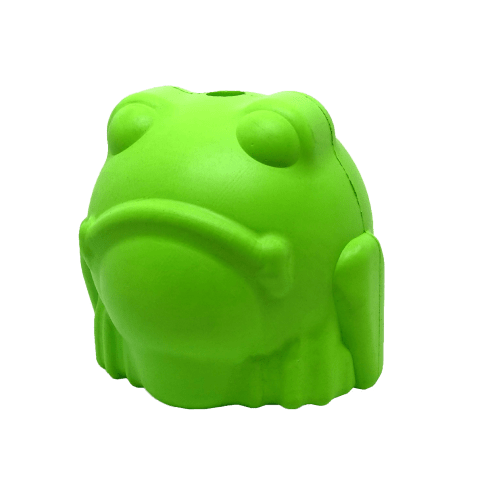 It will become your dog's favorite toy
The bullfrog chew toy & treat dispenser will help your dog with problem chewing, boredom, and separation anxiety. It comes at 2.25″ tall x 2.25″ wide 2.3 oz. for dogs 15-30 LBS. Dishwasher safe and easy to clean!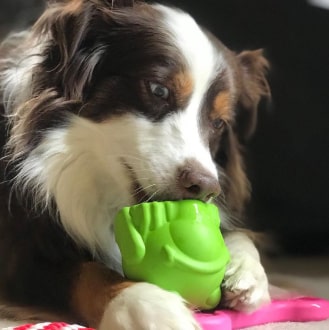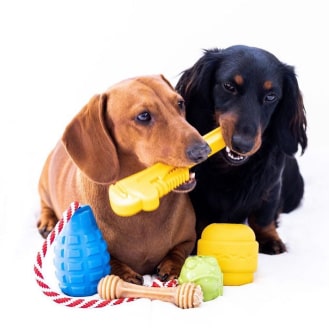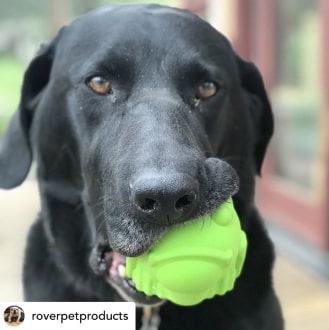 About SodaPup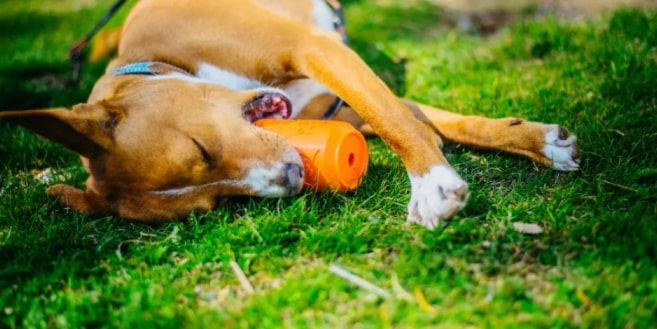 At SodaPup we specialize in creating fun and innovative dog toys for dogs that destroy everything! All of our products are made in the USA and are FDA compliant, meaning they are the safest dog toys in the market today.
SodaPup has developed several brands, each with a unique theme that appeals to different consumer segments. Our brands are SodaPup, USA-K9, Industrial Dog, MuttsKickButt, Spotnik, and Harvard's Finest (our brand of grain-free dog treats).
SodaPup gives back to the communities it serves, directing contributions to animal shelters as well as dog-related veterans organizations.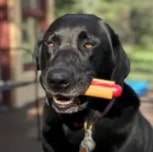 Designed In
Boulder, Colorado