Denim collar for your pup
If you're looking for a stylish & durable dog collar for your precious fur-baby, our store is the right place for you! If you're both feeling casual, just put the bright blue denim dog collar on your fur friend, and walk together in style. With its rose gold hardware, it is a fabulous choice for pups of all breeds and sizes.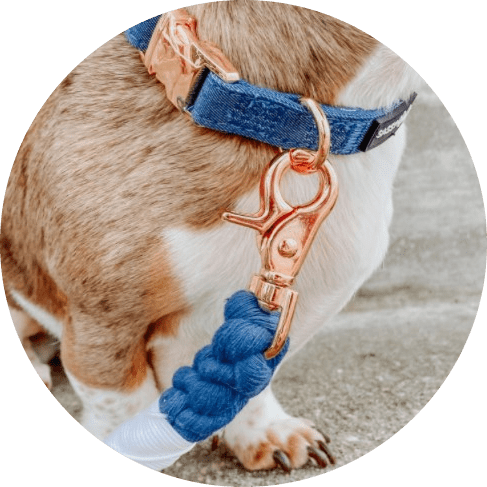 Denim will always be in style
Made for the style-conscious pet
With a focus on style and fashion
Blue jeans are a staple in almost all of our wardrobes. And now your lovely pooch can
join in on the fun.
Added strength and flexibility
Not only is this collar beautiful, but it is also one of the most reliably constructed collars
you've ever seen!
Perfectly sized for your dog
The small size collar measures 0.6″ x 9.5″ – 13". Each collar is easily adjustable to ensure a comfortable fit for dogs of all shapes & sizes.
Exceptional quality for you and your dog
This collar was made for the dog and owner who appreciates premium hardware and expert craftsmanship.

Chunky 'Sassy Woof' buckle
Fashionable without compromising on quality, these dog collars feature a chunky stainless steel buckle designed to highlight your pet's personality.
Tips for proper fit
For a proper fit of your dog collar, measure your pup's neck with a measuring tape. Pull snugly, but always allow room to slip two fingers between the collar and the neck.
A cool collar, built for comfort and style
This collar is for the dog that knows the importance of classic pieces. Made from our proprietary soft touch webbing, that is both soft and tested to be incredibly strong. Not only was durability in mind when this collar was designed, but also your dog's comfort.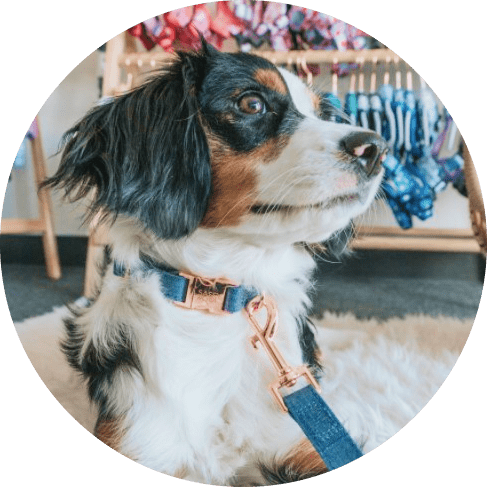 About SASSY WOOF
Modern. Classy. Affordable.
Inspired by our two sassy & spunky dachshunds Maya The Dox and Winston The Dox, we created Sassy Woof to deliver a dog apparel experience that makes your fur-baby feel comfortable and fit for daily use. Our designs are the direct result of endless hours of careful thinking and meticulous attention to detail and crafting. We focus in developing new accessories and products every season to keep your pup's wardrobe as fresh as yours without breaking the bank. Our customers are like our family and we love interacting with each and all of you!
Sassy Woof is a small business proudly based out of the suburbs of Washington D.C. A portion of our proceeds are donated to animal charities because no pet should suffer in this world.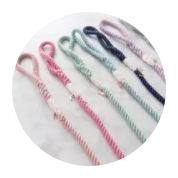 Designed In
Sterling, Virginia