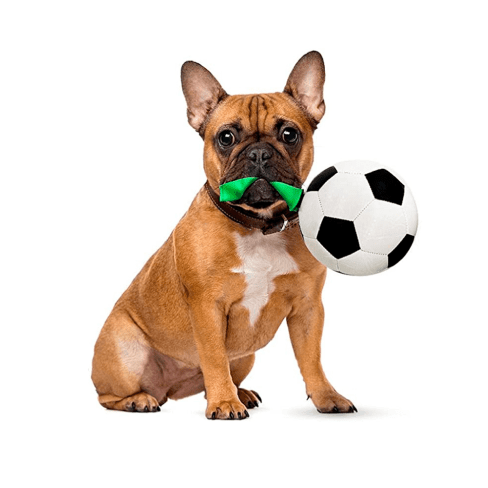 Fetch, play, retrieve!
Your dog will never get bored with this soccer ball toy!
Is your pup a super active fan of energetic games? Or maybe it has the makings of a successful football player? Well, then this soccer ball toy is a must-have for you! Let your dog have fun!
Show your dog how to fetch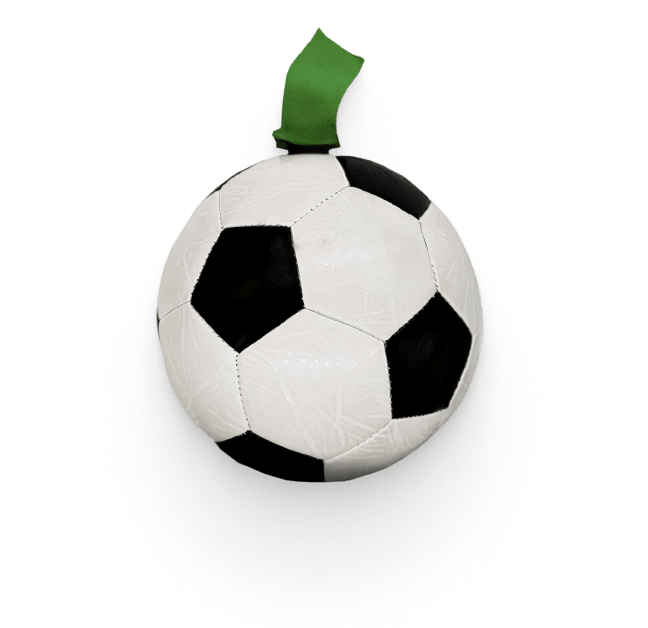 Perfect shape for fetching fun
The ball features a puffy and compressible exterior that satisfies instinctual needs of the dogs. Its shape is perfect for indoor and outdoor games.
Made of non-toxic materials
Crafted with PU leather, the dog toy is durable yet soft on dogs' teeth. It's easy to clean, as well. So, don't worry about any bacteria.
Play safe!
Energetic dogs will adore scoring with this soccer ball! However, a responsible dog owner always puts safety first. So do we! Feel secure about your pup's health while it's playing with this cute toy. The ball feels great in your dog's mouth and won't do it any harm.