For pups who love to chew
All dogs love delicious bones and pork, agree? What could be better than a perfectly combined pork-flavored dog chew toy with a squeaker? It makes for a very entertaining experience, keeps your dog busy, and, by the way, discourages destructive behavior.
The pork-flavored nylon toy will keep your dog coming back for more.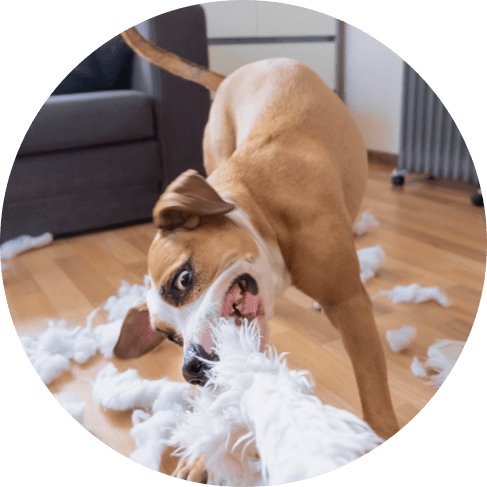 For clean and safe chewing
Made of tough material, features delicious flavor throughout
Maybe, even better than real pork
This pork-inspired chew toy is cleaner and safer than real pork and offers all the same benefits — with no grease or crumbling.
For long-lasting fun
The material is 100% durable nylon which is ideal for heavy chewers. It has a tempting pork flavoring that is sure to attract your dog.
Dental hygiene helper
Non-edible toys with ridges massage dogs' gums and provide scraping action on their teeth, much like a dental hygienist descaling the plaque
from human teeth.
Relieves stress & anxiety
Lonely dogs may chew things as a means of self-soothing. Provide your dog with durable, safe chew toys to keep it busy and happy.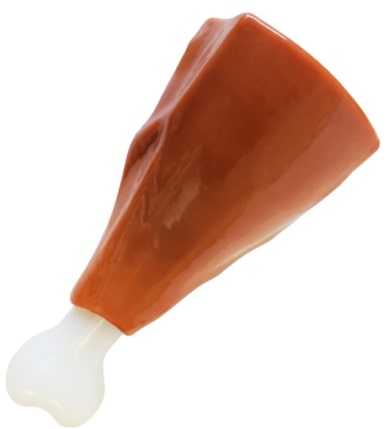 Advice for pet owners
This dog chew toy is not intended to be ingested, so please supervise all chewing. Every dog plays differently and you know your dog best, so please keep an eye on what they are chewing and for how long. Since no toy is completely indestructible, dispose of toys that are worn out and could pose a risk to your dog's safety.
About Jojo Modern Pets
Jojo Modern Pets started with the idea that people want beautifully designed pet products that match their home.
JoJo Modern Pets has great offerings for small boutiques and regional pet chains. We provide the basics with a unique twist and something people can't find other places. We can pre-ticket some items with your brand or help you source products you know your customers will love.
JMP is stocked with domestic inventory at our warehouse in Illinois. We work with customers to do it "their way." Case packs, moqs and pricing that makes sense for independent stores. At JoJo Modern Pets we pride ourselves on making our customers more money.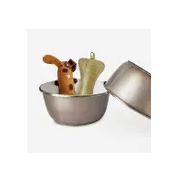 Designed In
Oswego, Illinois