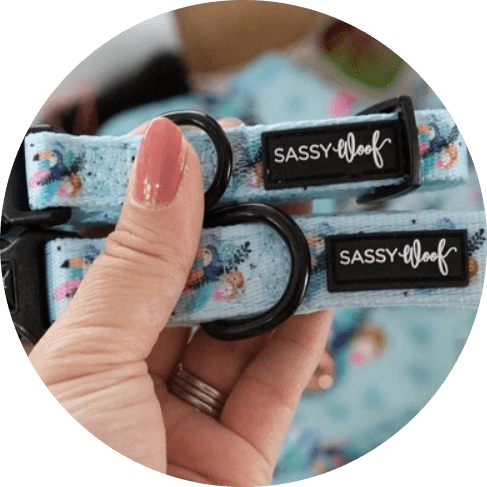 Great quality, great design
Say no to plain, boring, mass-produced collars! This Tropicana dog collar is fantastic and made with the highest quality material and hardware. Your dog will be a huge topic of conversation!
This dog collar really pops
Feel like you and your pup are on a tropical island
Perfect summer collar
Designer ribbon application in colorful summer styles will make your dog the envy of the
dog park – or beach!
Wash & care instructions
Refrain from emerging this fabulous collar in water. Spot clean with soap and water.
Then hang to dry.
Comfortable & convenient
Designed for the total comfort of your pup, it is convenient and also features a sturdy D-ring for leash and tag attachment.
Size information & details
Please, avoid immersing the collar in water completely. For best resuThe fully adjustable dog collar measures 0.78″ x 12.6″ – 19.7″.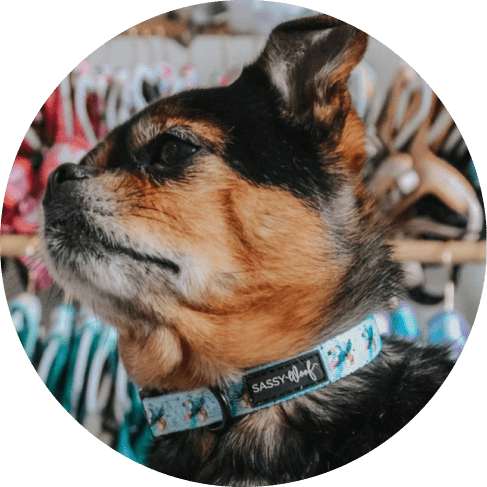 Ideal everyday collar for your dog
Made of soft neoprene, a fabric that easily adapts to any breed and size and is also quite easy to clean. Compared to other types of collars, neoprene collars are well accepted by puppies and dogs not used to wearing them, thanks to their convenience and comfort.
About SASSY WOOF
Modern. Classy. Affordable.
Inspired by our two sassy & spunky dachshunds Maya The Dox and Winston The Dox, we created Sassy Woof to deliver a dog apparel experience that makes your fur-baby feel comfortable and fit for daily use. Our designs are the direct result of endless hours of careful thinking and meticulous attention to detail and crafting. We focus in developing new accessories and products every season to keep your pup's wardrobe as fresh as yours without breaking the bank. Our customers are like our family and we love interacting with each and all of you!
Sassy Woof is a small business proudly based out of the suburbs of Washington D.C. A portion of our proceeds are donated to animal charities because no pet should suffer in this world.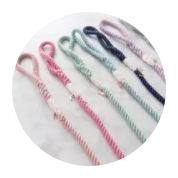 Designed In
Sterling, Virginia